Building WordPress Websites
Ridgeway Websites is where Ridgeway Technology build their client's websites

We use staging areas to build our client's websites so their existing website can continue to serve their customers until their new one is ready.
We then use professional software to migrate the staging website to the live version.
Ridgeway Websites is where those staging areas are stored.
We use WordPress along with premium themes, templates, professional page building software and plugins to design and build the perfect websites for our clients.
You've probably heard about WordPress so, what is WordPress anyway?
WordPress is the world's most popular tool for creating websites. WordPress is capable of creating any style of website, from a simple blog to a full-featured business website. You can even use WordPress to create an online store.
With WordPress, you don't need any coding or design skills to create a professional-looking site. There are thousands of themes and templates to choose from .
With WordPress, it's easy to build your website without writing a single line of code or knowing anything about HTML.
Although WordPress was originally designed to support blogging and related types of online publishing, it also powers a wide range of sites with other purposes. 
WordPress is used to run complex sites for large multinational corporations, manage small businesses, and create personal blogs. 
WordPress sites can contain full-service eCommerce stores, showcase a portfolio, or host a social network, group, or podcast. 

Mobile responsiveness is also a factor in Google rankings, so websites need to look good on any device.
WordPress offers a variety of responsive theme designs, and users can also make a static site responsive with plugins and adjustments to theme files.

Searchability is key to ranking high on Google and other search engines.
WordPress sites tend to rank high for their keywords, largely because they're constantly being updated and because WordPress includes a variety of tools and plugins for optimising content for SEO (search engine optimisation).
Bring Your Business to Life Instantly
If you too are interested in getting a new website built for your business then contact and we will be happy to show you all the options available.
Below are just a tiny sample of templates we can use to build your website.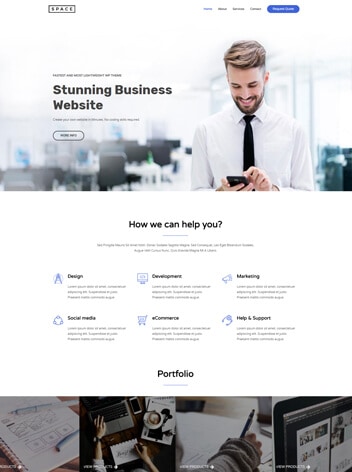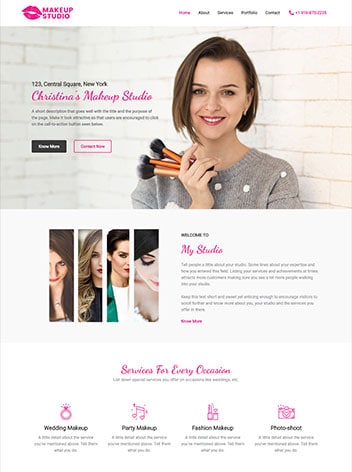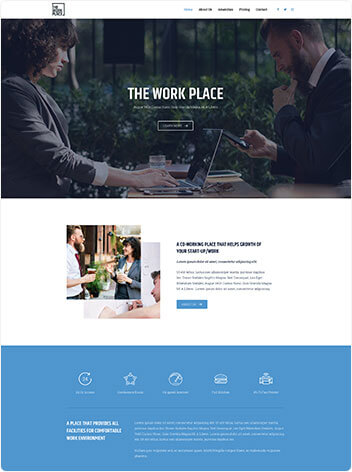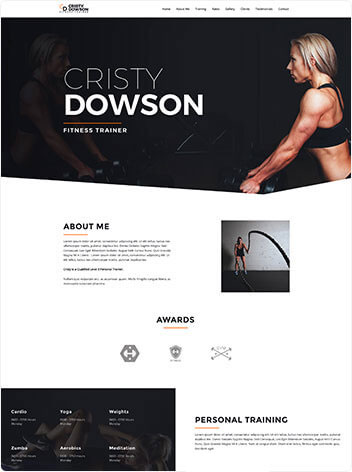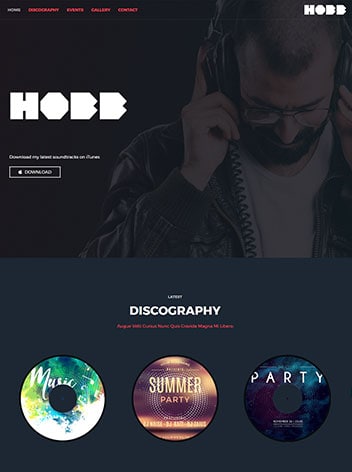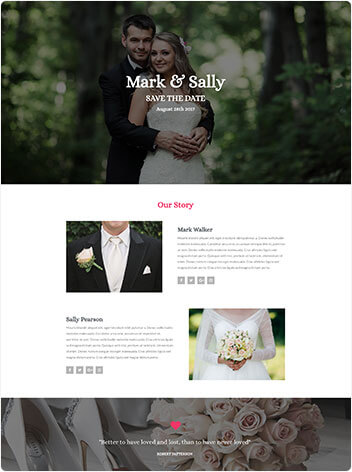 Spend More Time Doing What You Love
If you want to make changes to your site yourself once it is built then it's easier than ever before with the WordPress page editor used by over a third of all website owners. No coding, no confusion, no frustration, just easy! Add in a whole new pre-designed section with just one click. Build an entirely new page in three clicks. See it change before your eyes.